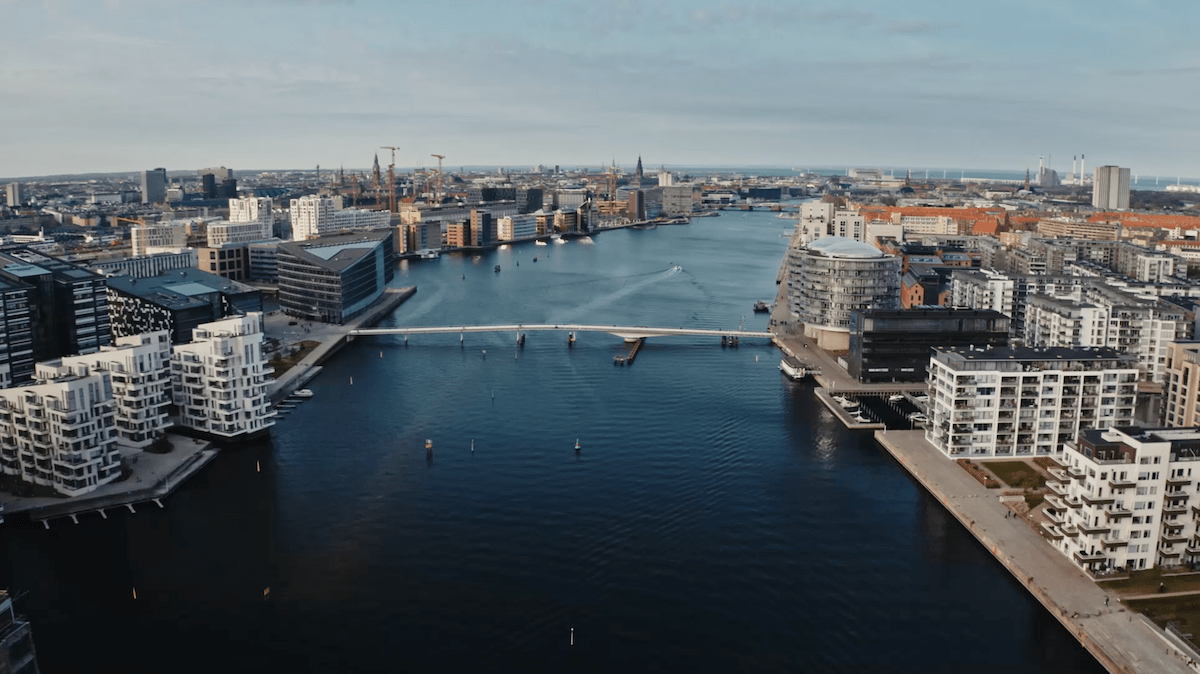 Our business is to support yours
Carefully crafting unique solutions for your business needs from day one to help you navigate the Danish business ecosystem.
With 25 years of experience and the most well-connected network, we have been established as the leading expert in investment promotion and economic development in Eastern Denmark, part of the Greater Copenhagen Region.
We have supported hundreds of foreign companies and investors within Green Transition, Life Science and Technology to identify and tap into business opportunities in the region and get the best possible start for success. Our services are free of charge for all foreign-owned companies, custom-made to each business and provided with complete confidentiality.
Privileged business conditions
Denmark is the easiest place in Europe to do business*
It's Scandinavia's most cost-efficient location with favourable business conditions. Among which are the high-performing Danish economy, attractive taxation schemes, flexible labour market, and collaborative work culture.
Here is what you need to know about doing business in Denmark.

* World Bank 2012-2020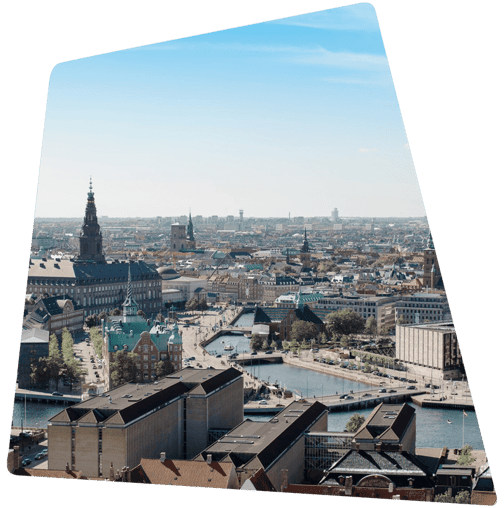 Economy

Taxation

Labour Market
The Danish economy is known for its stability and prosperity. Located in one of the wealthiest regions in Europe, it offers a high trade and selling potential.

It is heavily focused on export, which means it is a great place to conduct trade, especially with the UK, US, and EU countries.

Denmark is a net exporter of agriculture, energy, pharmaceuticals, and microbiological products.
Ok, but what about taxes? We bet you didn't know that Denmark's corporate tax rate is lower than the EU and OECD average. But it's true. 22%, to be exact, no more than that.

On top of that, Denmark doesn't have double taxation, meaning - you don't have to pay extra taxes for the profit your company's international branches make.

And there are many more benefits, such as a 130% tax rebate for R&D expenses, no capital duty, or a net wealth tax.

The Danish labour market is incredibly flexible, and it is renowned for its flexicurity model. That gives business owners the freedom to up or down scale their businesses and maintain their competitiveness in the market.

Denmark also has the lowest employer costs in the EU while maintaining its highly productive and qualified workforce.

By the way, English is never a problem, as 9 out of 10 Danes are proficient in the language.

#2 most digitsed country in the EU
The Digital Economy and Society Index, 2022.

130% tax rebate
on R&D expenses

#1 in the world in sustainability
Enviormental Performance Index, 2022.

95% approval rate
of drug trial applications

95% approval rate
of drug trial applications
Download our practical guide
Get your business up and running in no time
Service packages for foreign companies
Are you considering if the Greater Copenhagen Region
is the best place for your business and don't know where to start? Browse through our service packages and get the best custom-fitted support for your international company free of charge!
Company

Location

Network

Finance

Sustanability

People
Introduction to Denmark's business framework, corporate structuring & company establishment, and securing relevant workspace.


What we offer:
Strategic advice and counselling every step of the way when considering your setup. Anything from the legal structure to registering your company
Introduction to the Danish labour market – rules and regulations
An overview of the general local business environment in your sector.
Collaboration opportunities – the ecosystem of potential partners, service providers in your industry, initial mapping of potential customers and competitors and relevant local/national projects for your business
Identification of concrete opportunities for production sites or offices
Introduction to the regulatory FDI screening mechanism (EU initiated) if relevant
Comprehensive & tailored analysis of the Greater Copenhagen Region's competitiveness against 900+ other cities, using the Financial Times' benchmark tool.


How does it work?
Benchmark Greater Copenhagen Region with other cities, using fDi Benchmark. Choose a concrete setup: A regional headquarters, an R&D unit, a production site, the type of staff you need and the required physical facilities – production space, office space etc.
Through dialogue, you'll prioritise the different essential parameters for your setup
Learn about the costs of running the requested business setup and the quality of the business location in graphs, tables and text
Results can be presented in reports or presentation formats
Navigation & connections to our triple helix - the region's ecosystem of clusters, industry organisations, knowledge institutes, start-ups & corporates etc.

We can help you with:
Arranging your visit in the Greater Copenhagen Region, virtually or physically
Setting up meetings with potential partners and service providers
Visits to possible concrete sites for your investment
Overview of corporate banking, payroll & accounting, taxation frameworks, and access to public & private funding.
What we offer:
Issues regarding taxation, VAT, bank account registration, through our service provider network
Introduction to the opportunities in public funding regarding R&D and innovation activities
Explore funding opportunities by the European Union within your line of business
Discover your options with private equity investors if you need capital for your setup in Denmark
Belong to the global frontrunner of sustainability - understand how to future-proof your company's strategy & operations - whilst leveraging a strong ecosystem of experts & investors.


This service includes:
Network: we will introduce you to relevant networks to unleash your organisation's potential and future-proof it.
Define your sustainable actions and strategies and build competencies within sustainability, make your company attractive for talents and stakeholders. We can help and connect you to the local industry and advisors within:

Life-Cycle-Assessment (LCA)
Certifications (e.g. B Corp or SBTi)
Sustainability subject matter networks
Climate-friendly office spaces
Sustainable transformation and strategy
Sustainable funding
Diversity and inclusion
Non-financial disclosure
ESG materiality assessment
EU Taxonomy and regulation + UN SDG commitments



Discover Denmark's strong ecosystem of sustainability-focused institutional investors, VCs and foundations that can support your company if you need funding to develop your business
Connection to the Greater Copenhagen Career Portal to identify relevant talent; and navigation for immigration procedures, family relocation & settlement in your new home.
We can help you with:
An introduction to the efficient and flexible Danish labour market
Introduction to issues regarding visas, permits, settling in, housing opportunities, schools etc. and introduction to partners that can assist you with services needed
Relocation assistance for crucial staff
Access our talent database with thousands of English-speaking talents
Attracting foreign talent to your company if you need additional talent that is not readily available
Get inspired
Discover the international business ecosystem we have faciliated in Denmark
Stay up to date
Make sure you don't miss the latest developments within our region's strongholds!