Green Transition
Create the next innovative solution for a sustainable future where green ambitions are the highest.
Frontrunners in Green Transition
#2
Sustainable Development Report, 2022
#1
Enviornmental Performance Index, 2022
#2
MIT's Green Future Index, 2022
Denmark has a long-standing tradition of developing and implementing sustainable solutions and leading the world's green transition. Thanks to 40 years of renewable energy policies, collaborative public-private partnerships, and research – Denmark is a leader in sustainable development, ranking 2nd in the world!

In 2020, a broad political agreement in the Danish parliament came into force on becoming fully independent of fossil fuels by 2050. But, already in 2025, Copenhagen aims to be the world's first carbon-neutral city. It is no wonder Copenhagen is an attractive place for innovating and developing solutions within the green sector, such as Smart Cities, Sustainable Urban Development, Renewable Energy, Foodtech, and so much more.

Our Green Transition team help international companies to find the right networks within the green sector and connect with like-minded players or accelerate their R&D activities in Copenhagen and the region. Copenhagen is a natural choice if you are looking for the ideal ecosystem to expand your sustainable green business.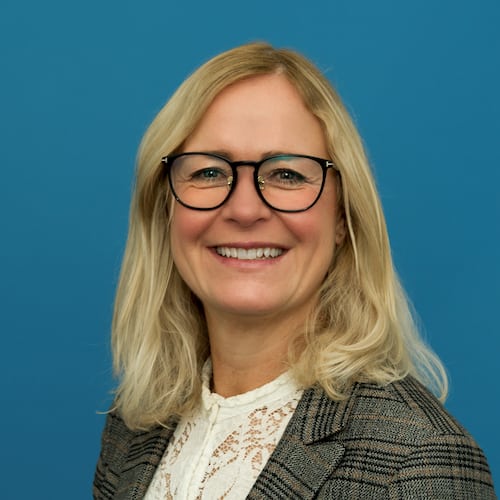 Rikke Petersen
Head of Green Transition Team
Get in touch