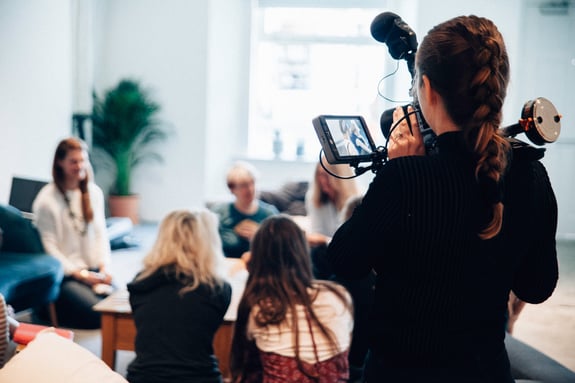 News

Digital transformation giant opens Nordic headquarters in Copenhagen
Sep 17, 2020
British business Venquis, who helps clients recruit business change and transformation specialists, is expanding into the Nordics with a new Nordic headquarters in Copenhagen. Denmark's digital drive fits perfectly with Venquis' vision, and the client spread and proximity to other markets added to Copenhagen's appeal.
Denmark frequently tops the global rankings for digitisation, with first place on the United Nations E-Government Report 2020 being one of the latest. But despite a highly digitised society, only a small percentage of its companies are using AI or machine learning – however there is an increasing wish and strategic will to integrate new digital solutions among companies.

Venquis helps companies implement such digital transformation projects by sourcing the best talent – permanent, interim or contract professionals – from a variety of roles across technology, analysis and leadership to see the projects through.

With offices in London, Munich, Rotterdam and soon Copenhagen, Venquis have access to a large pan-European pool of transformation talent across digital technology in financial services, insurance, industry & commerce and public sector. Read more here: www.landing.venquis.com/remote_staffing

TAG-START-h3 "Copenhagen was the perfect fit for our business model" TAG-END-h3
Since March 2018 – and in the face of Brexit – Venquis has completed several large-scale business transformation projects for Denmark's industrial giants. And it is now establishing its Nordic headquarters in Copenhagen.
"The Nordic market has been on our target list for a while. We decided on Copenhagen for our Nordic headquarters for a number of reasons. Copenhagen is clearly an ambitious place that wants to be at the forefront of the digital market, and the digital drive fits perfectly with our own vision, mindset and internal values. Language, location, client spread and proximity to other markets were all major factors in our selection process"
AUTH-START - Steve Garner, CEO, Venquis AUTH-END
TAG-START-h3 Streamlining Denmark's retail titan TAG-END-h3
COOP is the largest retailer of consumer goods in Denmark and recently went through a major process of streamlining its retail experience by creating an omnichannel approach for its customers.

Venquis worked with COOP's executive team to recruit more than 60 people for a digital transformation programme helping to migrate core systems and processes onto new platforms; SAP implementation, ERP, project management, security and digital.
"Venquis is totally solution-driven … the calibre of candidates is at a very high standard and we have been able to secure candidates that we would never have been exposed to under our previous recruitment model"
AUTH-START - Morten Holm Christiansen, CIO, COOP DK AUTH-END

TAG-START-h3 Four more projects in Denmark TAG-END-h3
This project opened the doors to four more projects in Denmark. Shipping giant A.P. Møller Maersk, the largest container ship and vessel operator in the world worked with Venquis to deliver a project to streamline communications for 76 IT divisions across the globe, by creating one single capability. Venquis placed 41 people in 6 months.


"Venquis were responsible for sourcing and placing all the members of a new service management function and put together a dynamic team of high functioning SMEs"
AUTH-START - Doug Martin, Head of IT and Programme Management, A.P. Møller Maersk AUTH-END

TAG-START-h3 How Copenhagen Capacity helped Venquis TAG-END-h3
Copenhagen Capacity has been delighted to support Venquis' establishment in the Nordics, and has assisted with strategic advice and advisory services, establishing contact to Danish companies and potential partners, and assistance with attracting employees from abroad.
"We are thrilled to see digital frontrunners establishing their regional headquarters in Copenhagen. In spite of Brexit, Venquis has enabled the large-scale digital transformation of Denmark's industrial giants from overseas. And in the midst of the COVID-19 pandemic, it has successfully pivoted its operational structure to a 'work from anywhere' business for its employees. It is an impressive glimpse into the future where digital business solutions will increasingly prevail"
AUTH-START - Oliver Hall, Head of AI & FinTech Investments, Copenhagen Capacity AUTH-END


www.venquis.com