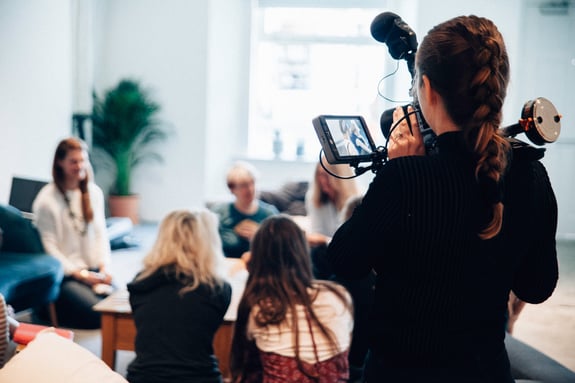 News

The Nordics are now officially the biggest unicorn factory in the world
The Nordic startup scene is on a roll. The last five years have seen at least one billion-dollar exit from the Nordics per year.
Creandum's Nordic Tech Exit Report 2016 shows some amazing figures for the Nordic countries.
The Nordics have a higher share of billion-dollar exits in comparison to GDP than any other region in the world.
Average total annual exit value for the Nordic region is 4.1 billion Dollars.
Since 2005, the Nordics represent 7% of global billion-dollar tech exits, though the Nordic countries only have about 2% of global GDP.
The total population of the Nordic countries is only 3% of Europe's population, but from 2005-2015 the countries received 16% of tech venture capital, spawned 50% of billion-dollar exits and 24% of Deloitte's Europe Fast-500 companies.
Read more about Greater Copenhagen's startup ecosystem here.
TAG-START-h2Denmark is Europe's easiest country for businessTAG-END-h2
Creandum specifically explains the plenitude of Nordic unicorns by the fact that small markets force startups to expand early in order to keep growing.
This trend means that more startups get the chance to become huge international successes and achieve billion-dollar valuations. This leads to a higher distribution of exits at unicorn valuation than the global average.
Related news: World Bank – Denmark is the easiest country for business in Europe.
TAG-START-h2Want to know more about startups in Greater Copenhagen? TAG-END-h2
If you want to know more about starting up your company in Greater Copenhagen or about investing in innovative Danish startups, please conctact Business Development Manager, Peter Munkholm Nielsen, via email: pmn@copcap.com or mobile: 0045 51 64 61 99