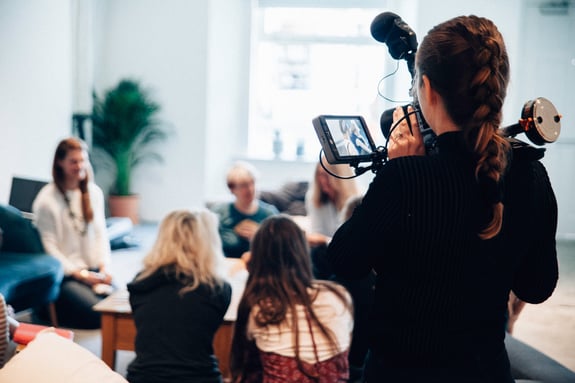 News

Japanese Web Design Hits the Nordics
Dec 15, 2020
Garden Eight is a multi-award-winning digital production team from Japan specialising in visual design, web design and web development. Founded in Asakusabashi, Tokyo in 2011, this studio has just opened their European headquarters in Copenhagen – and launch this year.
The Nordics is known as the world's "unicorn factory" per capita outside of Silicon Valley and have enjoyed a spotlight on their technologies from one of the world's technological frontrunners Japan Inc. who has made 57 large-scale investments in the Nordics in the past 5 years.

Design is a field where both regions have a unique historical & cultural heritage, and now Japanese digital design has just landed in the Nordics with Garden Eight's establishment.
Award winning design


Before even landing in Europe, Garden Eight have won 'Site of the Day' 15 times from Awwwards, and 'FWA of the Day' 10 times from FWA – (Favourite Website Awards), whose international team of over 300 judges (150+ men and 150+ women) from 35+ countries vote daily on submitted projects. They have also been nominated for 'Studio of the Year' from Awwwards - the professional web design and development competition body whose jury consists of multidisciplinary designers, developers, journalists, and agencies from across the globe.
Natsuko Sakai is Garden Eight's European Director, and explains why they chose the Nordics as their first base outside of Japan:
"Europe and the US both have excellent web design. The EU has a lot of countries and cultures and is a melting pot of talent and design. Our team travelled to London, Barcelona, Paris and New York to take a closer look but we never felt completely convinced. And then we all quickly fell in love with Denmark."
AUTH-START - Natsuko Sakai, European Director, Garden Eight AUTH-END

Citing the similarities to the design philosophy of Japan, Garden Eight noted a delicate balance of beauty and functionality – seen all around in Nordic furniture, architecture, and city design - all beautiful, comfortable and human-centric.
"There is a perfect match to the Japanese way of thinking - an originality in the minimalism of a concept. Danes are very warm and caring to others. Denmark has a very deep understanding of what it is to be human – and this is at the heart of its design-centred approach. The Danish design thinking and human-centred approach to innovation certainly played a role in our decision to locate in Denmark"
AUTH-START - Natsuko Sakai, European Director, Garden Eight AUTH-END

Garden Eight have been supported by both Copenhagen Capacity and Invest in Denmark in establishing their European headquarters in Greater Copenhagen.

Natsuko has recently relocated to Copenhagen and is currently looking for new projects with companies & brands - as well as new designer and front-end developer colleagues - and can be reached at ns@garden-eight.com